Tokidoki Barbie Features Tattoos, Pink Hair
I remember playing with my Malibu Barbie doll when I was young.
Wow times have changed, check out the new Barbie doll for this year.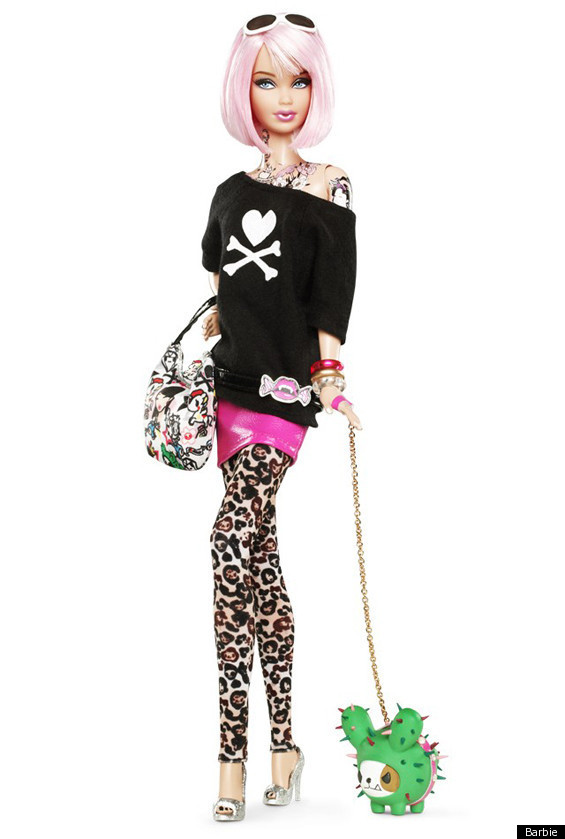 I never thought I would see a Barbie in leopard tights. Alright I can get over the hot pink mini skirt and the tights.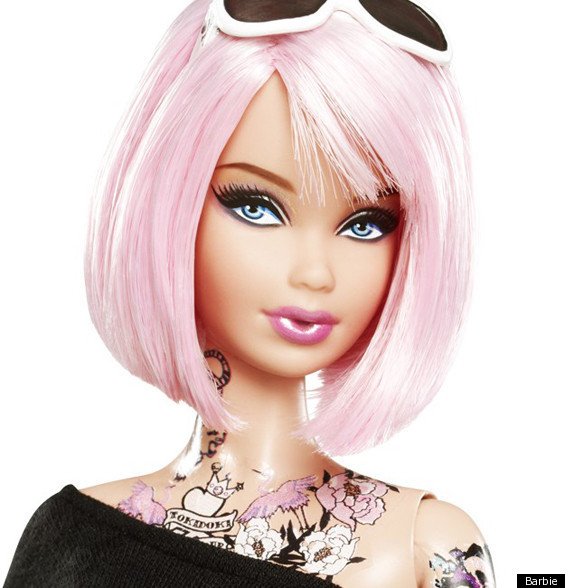 The pink color hair, the half sleeve tattoo, and neck tattoo is bit much though. The doll went on sale 10/13/11 and has already sold out.
Maybe this is the fashion, but I could never see giving this doll for gift to a young impressionable girl. I used to think that Barbie's sent the wrong message before, but this has gone way overboard in my opinion.
What do you think?
What is your opinion of the Barbie Doll?